Broken windows, however they are caused, can drastically undermine the atmosphere and security of your home and business premises. Simply covering up the problem will not solve it. MJS Windows can help. We can turn the misfortune of a broken window into a great excuse to begin enjoying the security and energy saving benefits that new windows provide.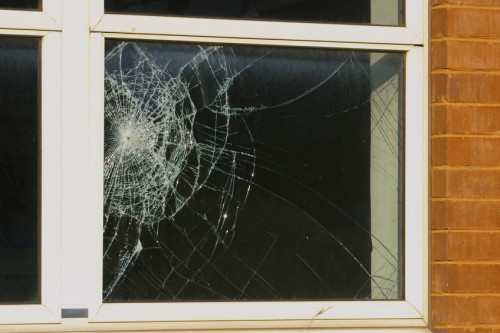 Whether your old windows are cracked, smashed or broken, we can replace them quickly, cheaply and efficiently with windows that are strong, secure and attractive.
For a free quotation, please contact us and we can then arrange for a home visit.